Revenue has published a 
list of employers
 who received payments in 2020 under the EWSS. An updated list will be published at the end of March 2021.
Letter from Revenue to Employers and Payroll Agents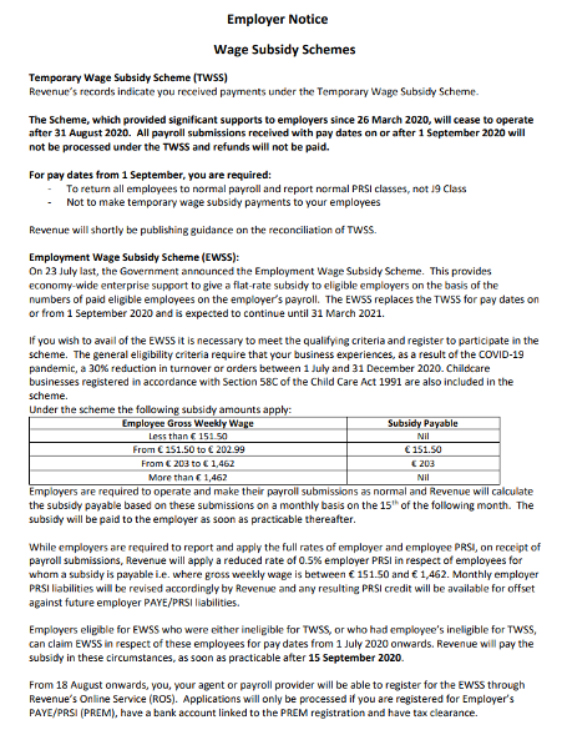 Qualifying criteria from 1 January 2021
From 1 January 2021, the period to be reviewed to determine eligibility for the Employment Wage Subsidy Scheme (EWSS) will be 1 January to 30 June 2021
Tax clearance is still a requirement in order to be eligible
The reduction of 30% in turnover or customer orders between 1 January and 30 June 2021, is shown compared to the;
same period in 2019, where the business operated for the whole of the comparable period in 2019
period from the date of commencement to 30 June 2019, where the business commenced trading between 1 January and 1 May 2019
projected turnover or customer orders from 1 January 2021, or date of commencement, to 30 June 2021, where business commenced after 1 May 2019 (This is compared to what projections may have been if COVID-19 had not occurred.)
Employment Wage Subsidy Scheme is expected to be extended beyond the current 31 March 2021 end date.